Our Pastors
John William (Will) Snyder began his ministry as Senior Pastor at the Presbyterian Church of Coventry in January 2019.
View Will Snyder's Sermons
Bill came to the Presbyterian Church of Coventry in 2018 as an Interim Pastor and since 2019 is continuing his ministry as Assistant Pastor. Bill attended the University of Alabama, where he studied accounting. It was during his time in college, that the Lord used a Campus Crusade staff member to bring Bill to saving faith in Jesus Christ. He later helped found the InterVarsity Christian Fellowship chapter at the University, and became its first president.
View Bill Clark's Sermons
Lucas has served as campus minister with RUF at UConn since the Fall of 2011. He is an ordained Presbyterian (PCA) minister. He grew up in New Jersey and is a graduate of Wake Forest University (2006) and Covenant Theological Seminary (2011).
View Lucas Dourado's Sermons
Pastor Emeritus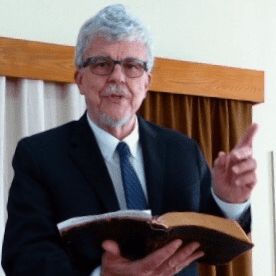 Brad D. Evans' ministry spans nearly 45 years, beginning with two Pennsylvania campuses, moving to Calvary Presbyterian Church, Willow Grove, PA (now PCA) and ending in being honorably retired from Presbyterian Church of Coventry in 2018. Evans is now the PCC pastor emeritus and a Southern New England Presbytery pastor-at-large. He continues to preach and teach throughout New England.
View Brad Evans' Sermons